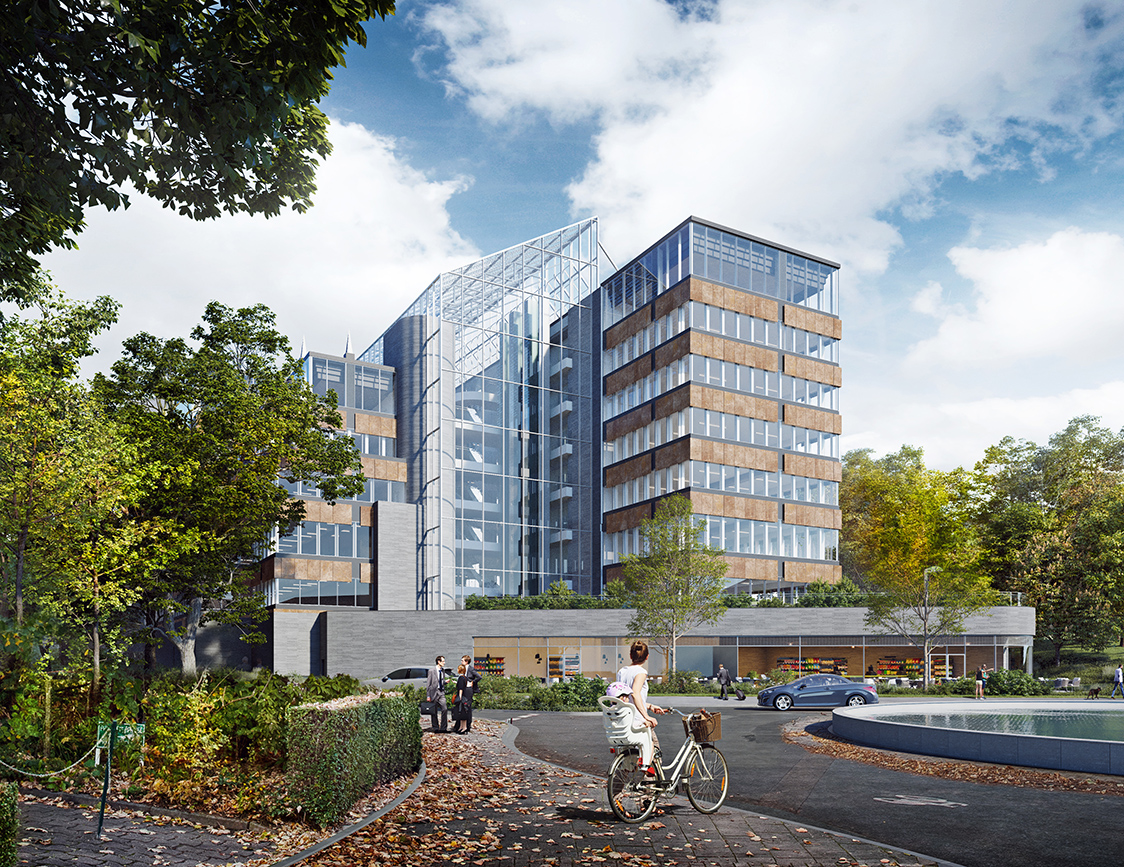 AG Real Estate, in partnership with ATENOR, is developing a major renovation project that meets the Green Deal objectives established by the European Commission for the "Beaulieu" building complex in Auderghem, representing a total surface area of nearly 40,000 m².
Formerly occupied by the European Commission, these two notoriously obsolete buildings are intended to become an exemplary model in terms of sustainability, renovation and efficiency, with particular attention to the comfort and safety of future occupants.
Together, AG Real Estate and ATENOR have determined the best economic and environmental alternative for their redevelopment, which will respect the postmodernist architecture of the site. A complete inventory of construction materials and waste will be carried out in order to optimize the reuse and recycling channels. The use of new materials will be controlled and limited, in particular through the conservation of the structure and the reuse of the façade stones. The building complex is composed of six wings, all connected on each floor by exchange and meeting areas directly linked to a central atrium. The office spaces, redesigned to be more flexible and comfortable, surround all of these exchange zones, allowing for the full integration of new work environments while preserving concentration spaces.
With the objective of a building with zero fossil fuel consumption on site, the BEAULIEU project will achieve "Nearly Zero Energy" performance and comply with the PEB regulation criteria, thus limiting its long-term carbon footprint to a minimum. Green roofs, rainwater reuse and technical equipment (open geothermal installation, heat pumps) without any fossil energy consumption on site will guarantee the comfort of the occupants while respecting the alignment with the European taxonomy and the decarbonization objectives established by the European Commission for the 2030-2050 horizon. With a completion date of 2025, this building will offer future occupants energy performance well ahead of European environmental obligations.
Planning permission was obtained on 4 October 2022.
Sustainability and well-being: The BEAULIEU project will be BREEAM "Excellent" certified with an "Outstanding" objective and is aiming for WELL "Gold" certification.