Public infrastructure
Hermes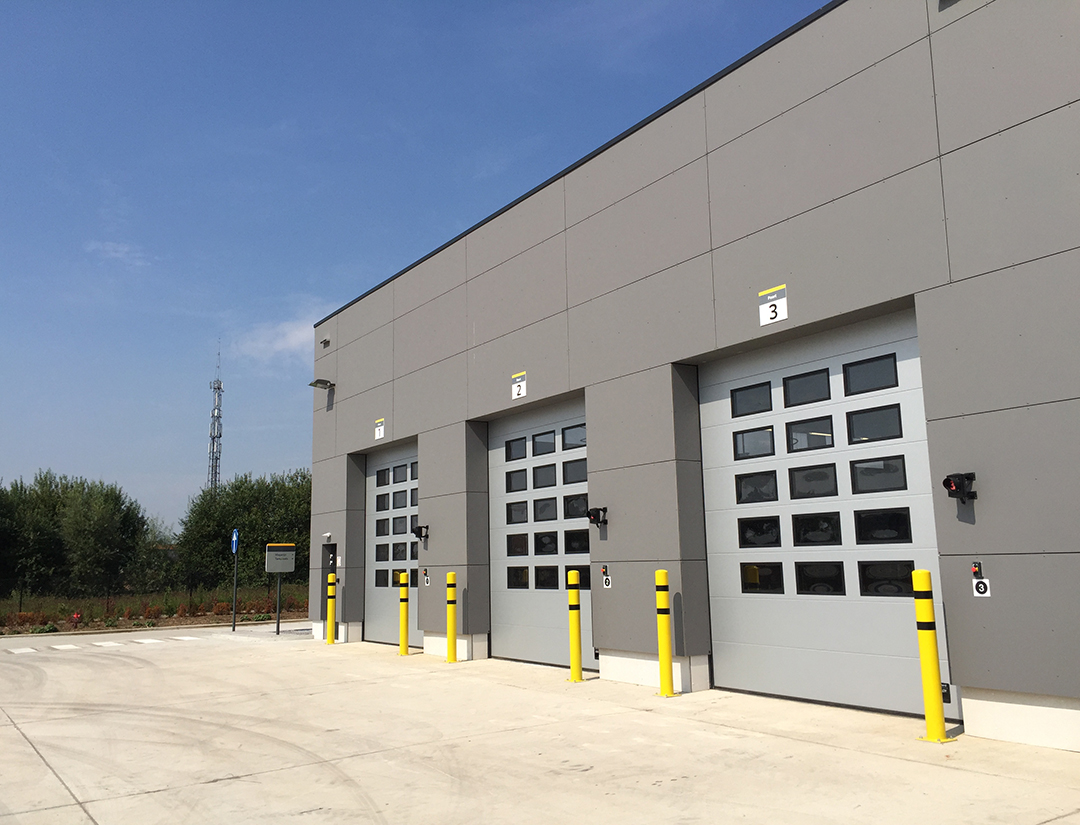 With 'Stelplaatsen Cluster 2', De Lijn put a DBFM project out for tender for the construction of three new bus parking areas. The multipurpose complex enables De Lijn to maintain the existing bus park better and prepares the ambitious transport company optimally for the future. A form of alternative financing was raised for the project through contractual public-private cooperation. The transport company opted for well-connected locations outside the city centre and parking places based on a future growth scenario, so that they can contribute to a better quality of life and traffic flow in an optimal manner.
The sites in Hasselt, Leuven and Sint-Niklaas provide room for 165, 128 and 96 buses respectively. The 3 sites together total ca. 20,000 m² and play host to different units, in particular with a parking, maintenance centre, comfort lane, warehouse and office. The brand new Leuven-Noord parking facility offers 30% more capacity and can be expanded further in the future. It is used as the home base of the largest fleet of environment-friendly hybrid buses in Flanders and of 273 De Lijn staff.
On 30 January 2015, De Lijn entrusted the creation of the new parking places to SPV Hermes Infrastructure, a consortium between Democo, Denys and Macquarie Capital Limited. AG Real Estate acquired the shares in December 2018 after the project was delivered.
Close
Contact

AG Real Estate