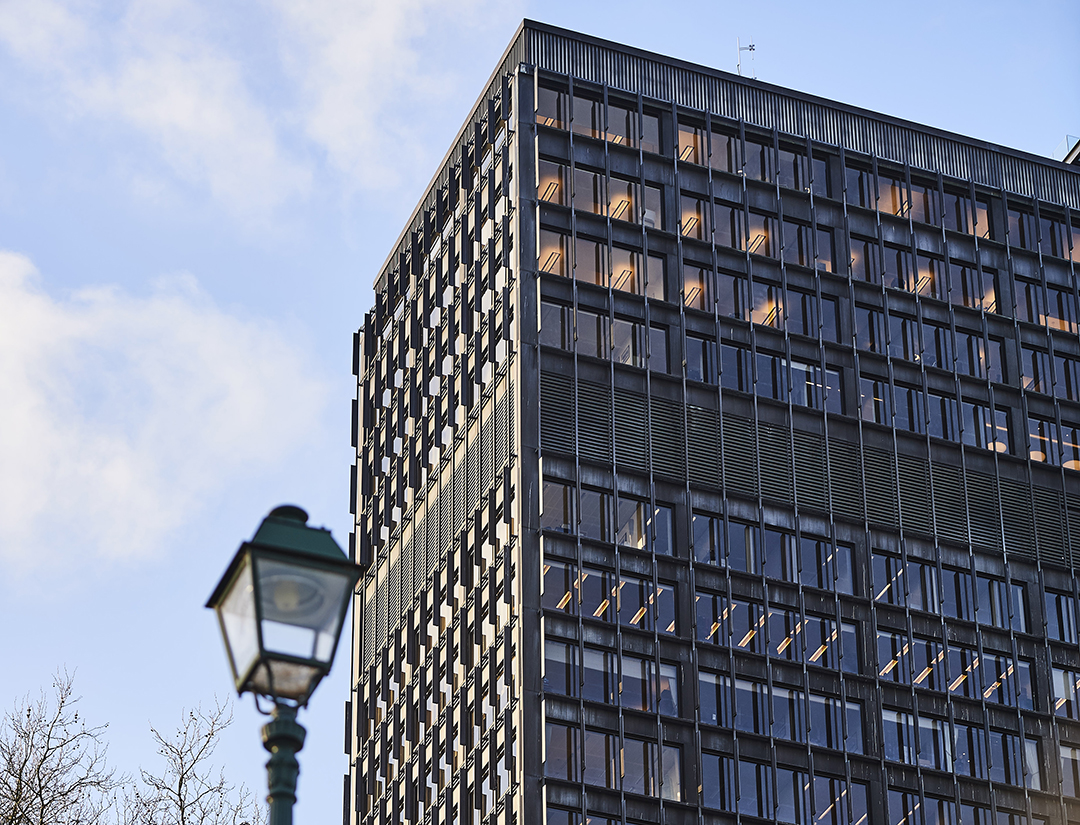 This prestigious 102-meter tall building, built in 1972, is presently known as the "IT TOWER". Its architectural design was conceived by the architect Walter Bresseleers. The building is composed of two unequal linked towers. One blind tower in concrete for technical and service purposes (lifts, sanitaria, staircases) and the other tower for office use.
The building has an attractive international modernist architectural look, characterized by a rational layout. The building's bearing structure is conceived as a concrete grid structure with 28 pillars and façades of glass thermopane and black aluminium. The main tower has 25 aboveground levels and 5 basement levels.
The ground floor includes common meeting rooms and a large reception hall with welcoming sofa corners and the building's reception desk.