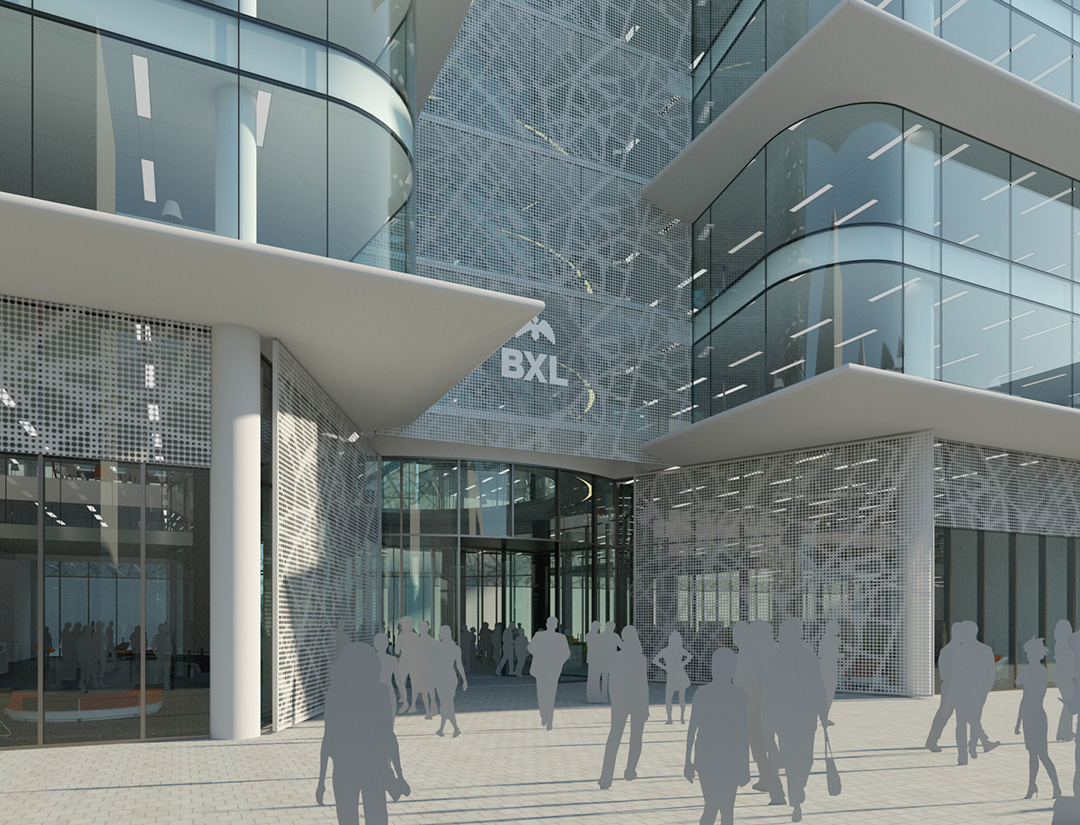 Brucity was designed by an association of architects comprising the Atelier Bruno Albert, Archi+I and Pierre Lallemand. It will be built on a site previously occupied by Parking 58.
The building will cover 37,200 m² above ground (of which ca.33,500 m² to be let) over 9 levels. It will play host to some forty counters intended to welcome the population and will become the new working environment for 1800 municipal civil servants.
The 4-level basement (22,500 m²) will comprise 109 parking places reserved for the City, a bike parking facility with 176 places, a public parking facility with 450 places run by Interparking, as well as 1500 m² intended for archives.
The preparation works and the construction proper will take place from January 2017 to December 2020. Brucity will be operational as of the 1st quarter of 2021.
The Brucity project will meet the requirements of the PEB 2016 standard. A discussion on its overall design has been conducted since the beginning in order to reduce to the maximum the environmental footprint and operating charges of this new building which will bear the "BREEAM VERY GOOD" label according to the Bureaux 2013 benchmark. The architecture of the building is in line with the concept of sustainable development.
Close
Contact

AG Real Estate