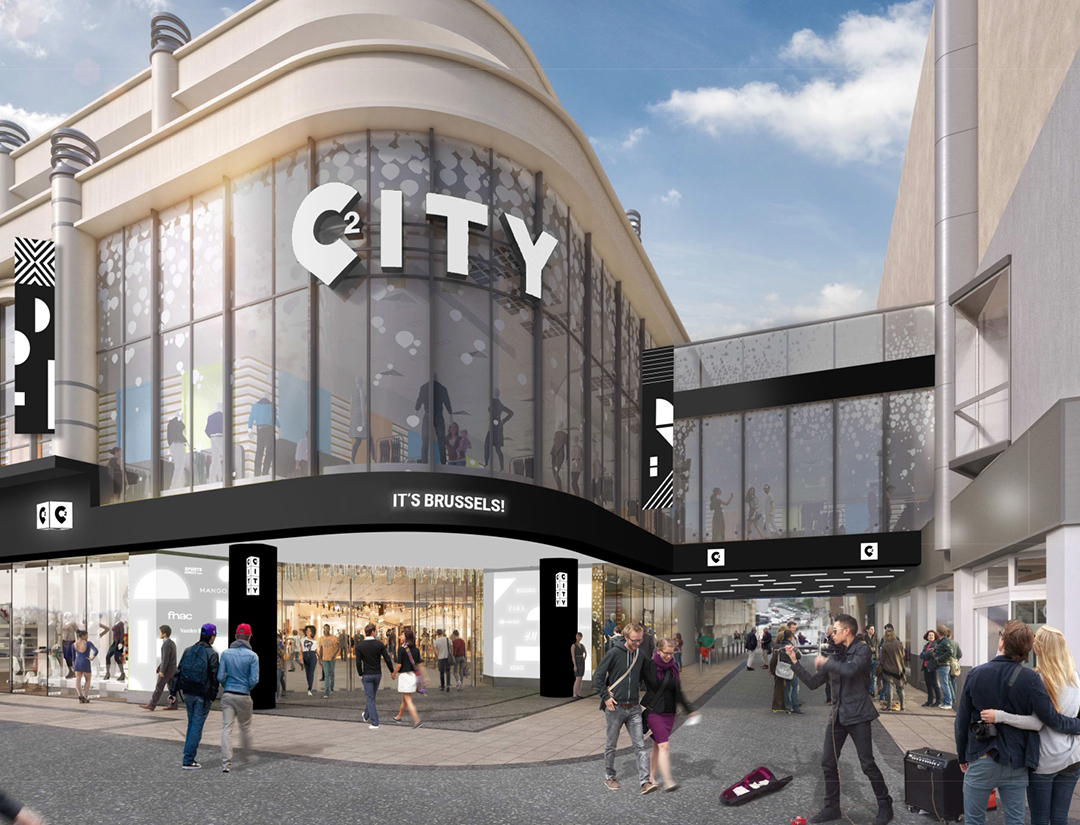 City 2 has been a household name in the Brussels retail landscape for nearly 40 years. Situated in the heart of the Belgian capital and at the foot of a metro station in the Rue Neuve, it attracts no fewer than 13 million clients per year.
City 2 is the largest shopping centre of the centre of Brussels!
AG Real Estate has pursued an ambitious renovation programme to ensure that City 2 remains a reference. The interior of the shopping centre has been entirely revamped and modernised, the arrangement of the shops simplified and the entrances radically transformed to facilitate their identification and boost the visibility of City 2.
These renovation works have started in 2018 and ended in 2019. The shopping centre has remained open during the renovation, which means that the works were carried out essentially at night under a carefully designed programme comprising several phases.
The improvement of the entrances, the new arrangement and the new finishing works, combined with the exceptional location, enable City 2 to emerge as a unique shopping centre of its kind in Belgium.
Close
Contact

AG Real Estate